Our mission is to provide unique financial solutions to producers & royalty owners.
The Advanced Royalty Program is an up-front payment from us to you, and you never sell your energy assets. We want you to keep your energy assets and maximize their value. Use our extensive energy and financial expertise and manage your energy assets to give yourself more financial control.
E&Ps are on the hunt for creative financing solutions, and ORRIs and VPPs are transaction structures well worth considering.
Click below to read the Oil and Gas Investor, Dec 2020 Edition to learn more!
An Alternative To Selling Your Energy Assets
Take full advantage of the assets you've got right under your feet with payment options by ARC.
You earned your rights and you have to protect them. Don't fall for the idea that you have to give up your future benefits in order to take financial advantage of them right now. At Advance Royalty Company, the Advanced Royalty Program was designed to help energy assets owners maintain their land assets. Find out what makes us a partner you can trust by contacting us now.
Providing financial benefits for generations in the future, the cache of energy assets on your land needs to be protected. From protecting your additional land value to leaving a legacy for your family, the Advanced royalty Program allows you to enjoy all the benefits of your energy assets now. Manage both the present and future advantages now without risk to your family's assets.
As one of the industry's most experienced and sought-after energy assets management firms, we offer energy asset owners fair access to future royalties without robbing them of their families' most precious assets. Unlike traditional royalty programs, the Advanced Royalty Program is designed to protect you. Find out what makes us the smart choice by contacting the ARC energy assets ownership team.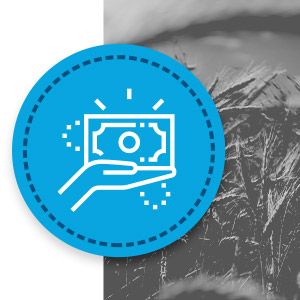 Asset Leverage
Traditional reserve-based lending structures generally only offer you up to 30% of the actual value of the asset you are interested in acquiring. At the Advance Royalty Program, our reserve-based lending alternative solutions allow you to take advantage of the potential future production. The Advanced Royalty Program takes into account up to 100% of the projected value of your oil and gas producing asset, allowing you to get capital you need to do things right.